OVERVIEW
Gliders were developed since the 90's to carry out in-situ observations of the upper 1km of the ocean, filling the gaps left by the existing observing systems. Gliders look like small autonomous robotic underwater vehicles which that uses an engine to change their buoyancy. While gliding from surface to about 1000 meters, gliders provide real-time physical and biogeochemical data along their transit. They can record :
temperature
salinity
pressure
sometimes biogeochemical data : dissolved oxygen, different fluorescences and/or optical backscatters
sometimes acoustic modems and hydrophones for underwater positioning, underwater data telemetry, estimating stocks of zooplankton, or listening to sea mammals.
EGO
The Everyone's Gliding Observatories (EGO) initiative is a gathering of several teams of oceanographers, interested in developing the use of gliders for ocean observations. EGO started in Europe with members from France, Germany, Italy, Norway, Spain, and the United Kingdom. The partners of EGO have been funded by both European and national agencies to operate gliders for various purposes and at different sites. Coordinated actions are being set up for these sites in order to demonstrate the capabilities of a fleet of gliders for sampling the ocean, with a given scientific and/or operational objective.
GROOM
European component to EGO
A first goal is to participate to the global ocean observing system and to enable frontier science through innovative sampling. Future applications will include in particular the simultaneous use of a fleet of gliders. Such concerted deployments will enable novel multidisciplinary 3-dimensional surveys of the upper ocean interior.
CORIOLIS Contribution
In France , most of the research laboratories involved in glider activities are involved in EGO: CNRS/INSU, LPO, LOV, LOCEAN , LEGOS and ENSTA . Presently activities are mainly related to process studies in research mode and also experience sharing in glider technology and mission operation.
Coriolis data centre is involved in glider data processing in realtime and provision to glider data to the operational oceanography community. Delayed mode processing is done by the research laboratories and corrected data should be then integrated into Coriolis database when available.
In 2021, 155 gliders reported 0.4 million vertical profiles in Coriolis data base.
In 2022, there was a total of 2.6 million profiles from 450 gliders.
MAPS
Figure 1 : Example of Glider missions
Spray Glider mission to PAP mooring within MERSEA project ©LPO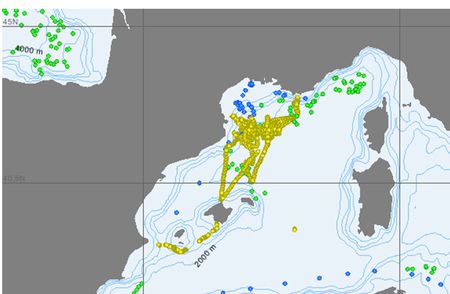 Figure 2 : Gliders operating in Med Sea early 2008 © CORIOLIS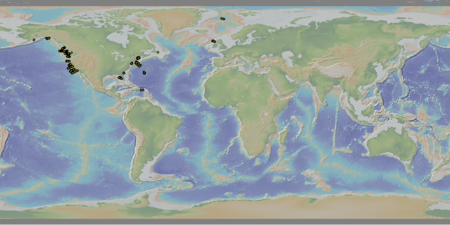 Figure 3 : Latest 30 days of data acquired by the Everyone's Gliding Observatories (EGO) initiative and available from the Coriolis Argo GDAC ( Global DAta Center)
MORE INFORMATIONS
GROOM webpage
on GLIDER technology