A series of 6572 CTDs from 233 cruises and 30 vessels managed by Ifremer-Sismer was uploaded in Coriolis database and distributed on Copernicus Marine in situ service.
They are high quality delayed mode vertical profiles of temperature, salinity, oxygen, chlorophyll-a, turbidity, pH, optical properties.
They where observed between 1973 and 2021.
Map of the 6572 CTDs from 233 cruises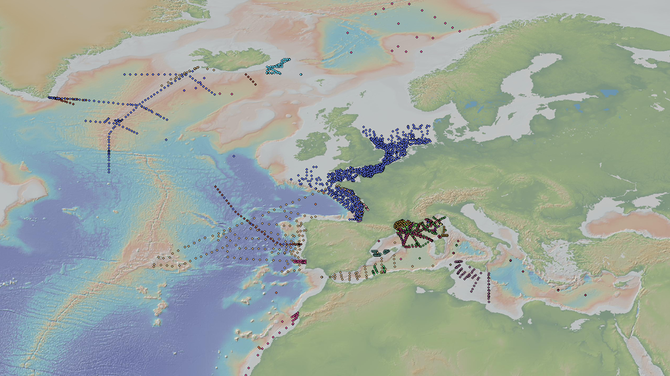 Map of the 6572 CTDs from 233 cruises, zoom on North Atlantic and Mediterranean sea